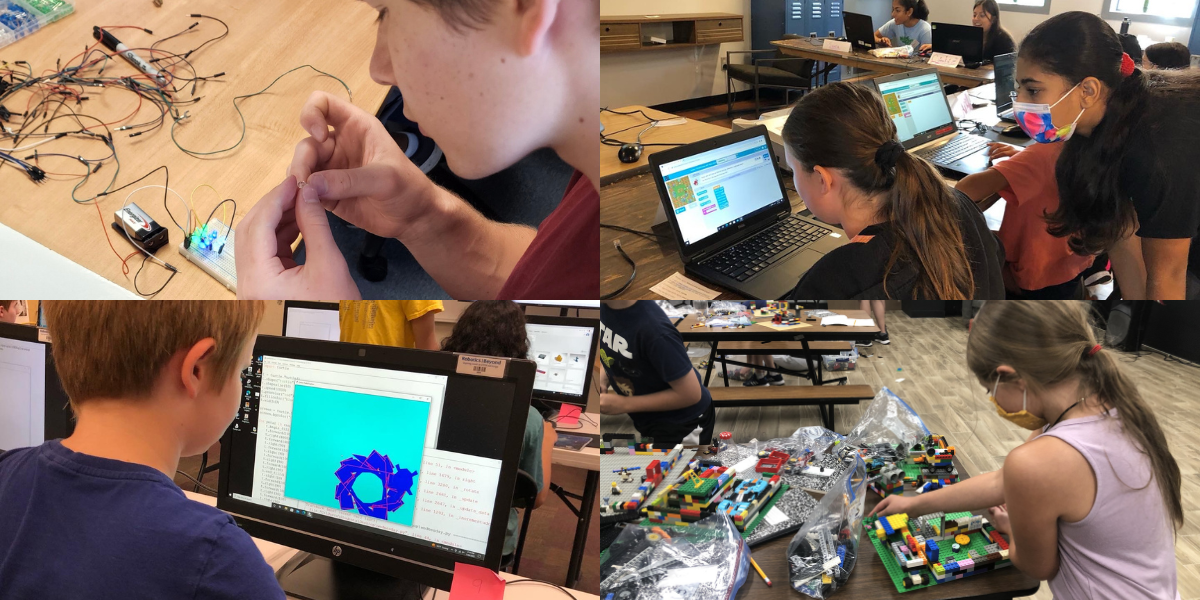 Our 19th summer camp season is a wrap!
22 DIFFERENT TOPICS COVERING: MECHANICS & ROBOTICS BUNDLE, CODING BUNDLE, DESIGN BUNDLE, JUNIOR CODING & STEM, LEGO ENGINEERING & DESIGN, INTERMEDIATE ROBOTICS, AUTODESK FUSION 360, JAVA LEVEL 1 & 2, PYTHON LEVEL 1 & 2, MINECRAFT WORLD BUILDING, GAME DEVELOPMENT WITH UNITY, INTRO TO CIRCUITS & SOLDERING, GIRLS ONLY STEM & DESIGN, DIGITAL MUSIC COMPOSITION, ADVANCED GRAPHIC DESIGN & ANIMATION
139 REGISTRATIONS BY 119 DIFFERENT STUDENTS FROM 30 TOWNS IN CT, NY AND 3 OTHER STATES.
Check out how much fun we had!
2022 Summer Camp Animation Video, Week 1
2022 Summer Camp Animation Video, Week 2
2022 Summer Camp Animation Video, Girls Week
2022 Girls Only STEM & Design Camp