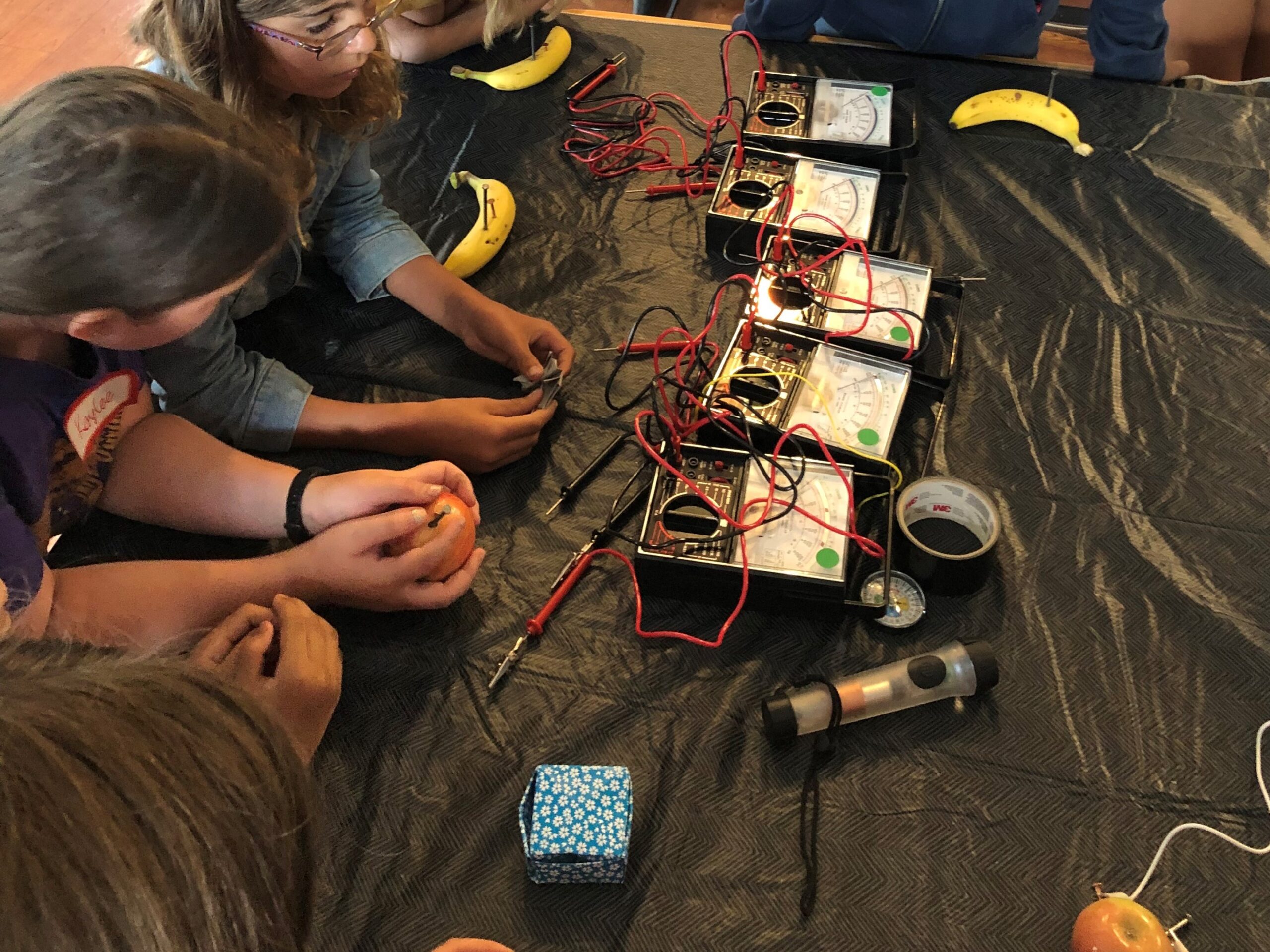 GIRLS ONLY STEM & DESIGN | Grades 3-6 & 7-12 | July 31-August 4
Robotics And Beyond is again offering a week-long summer camp in STEM and Design, dedicated just to girls. Sometimes they just need their own space! 
Campers will be grouped by grade level: Grades 3-6 and Grades 7-12. Registration limit of 10 in each grade group.
Camp tuition is $400 but we hope to offer full and partial tuition waivers from sponsors. We want as many young women as possible to have the opportunity of these experiences. If you would like help with the tuition, just ask – visit our Tuition Assistance page to apply!
The camp will provide experiences in robotics, coding, energy and electricity, graphic design and animation, and 3D design for 3D printing. The majority of instructors will be high-school and college-age girls and women professionals, providing inspiring role models.
There will be four periods of just over an hour each. Each topic will have its own period on each day of the week. Groups of grades 3-6 and 7-12 will remain separate for the topics of robotics, coding and energy and electronics, with the material scaled to each age group. Campers may choose between graphic design and animation or 3D design/3D printing for one period where all grades will be together. For details on each topic, select a link below. Computers are provided for all topics where they are needed.
– Robotics
– Introduction to Coding for Grades 3-6
– App Coding for Grades 7-12
– Graphic Design and Animation