History
Robotics And Beyond is a 501(c)3 educational organization founded in 2003 and focused on science, technology, engineering, science and mathematics (STEM) and design. The founders, staff and volunteers share decades of industrial and teaching experience in a multitude of STEM and design disciplines. We share a passion for encouraging and supporting the next generation of technologists, scientists, and creative thinkers. We serve over 300 youth and adults in summer and year-round programs from over 50 towns, three states and a 60 mile radius. Our programs serve K-12, college and alternative students, adults and teachers. We have found great success with individuals having special learning needs.
Read our Executive Overview
RAB Vision 2019 Approach-Impact-Vision-Needs
RAB Vision 2019 Approach-Impact-Vision-Needs (notes)
Mission
We help young people discover and develop their talents in Science, Technology, Engineering, Mathematics (STEM) and Design-related fields, and inspire entry to these fields through insight to careers and education paths and the use of relevant resources and projects.
Robotics And Beyond provides a highly novel, creative and inspiring environment, with resources and guidance that promote thinking, problem solving, resilience and peer-mentoring, while displacing fear of failure, and welcoming all personalities, learning styles and personal live choices.
Approach
We integrate broad ranges of age, interest, ability, and learning style, yielding impressive results and synergies. Students find a freedom to explore original ideas, fail and try again, and respectful critiques by peers. Barriers between ages, towns, schools, interests and abilities disappear.
We utilize projects and resources relevant to careers and education paths to those careers, and perspective on careers and education options. Peer mentoring and Internship programs have provided invaluable learning and teaching experience for middle school, high school and college students. Peer mentoring is often cited by parents and students as the single most important and valuable experience of their pre-college years.
Impact 2004 – 2023
Save
Save
Save
Save
Save
peer mentor teaching hours
Impact (Personal aspects)
Transformative experiences reported by students, parents, grandparents.
Students discover talents, interests, confidence, peer relationships.
Mentors discover challenge and reward of teaching.
Interns work deep into interests yielding direction, college and job opportunities.
Special Needs Students: Safe, inspiring, compatible, empathetic environment.
Projects that match talents and needs.
Relief and gratitude from parents desperate for resources.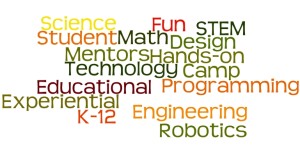 Save
Save
Save
Save
Save