Thank you Union Savings Bank!
Robotics And Beyond is privileged to be one of just 14 recipients in the 2017 Union Savings Bank Foundation awards. The award will allow us to purchase six new identical laptops capable of running any software used in our programs. This completes our goal for a set of eight laptops and will allow us to host more students in our classes and make more of our programs available at other locations such as libraries and schools.
Over 60 organizations applied for an award, requesting a total of just over $570,000. The foundation awarded a total of $140,700. Since just 2011, Union Savings Bank Foundation has contributed almost $6 Million to organizations involved in a wide range of community support efforts. This is in addition to over 100,000 hours of employee volunteer time for various community events and causes.
Please visit the Union Savings Bank website for more information about their business.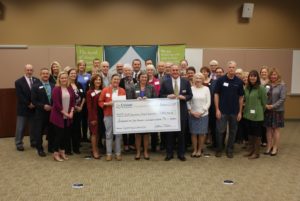 Save
Save
Save