Update: Best #GivingTuesday ever!
The 2018 event surpassed donations in both prior #GivingTuesday events, raising $2,285! Our total of 17 donors included seven former #GivingTuesday donors and 10 new donors in this event, with three being first-time donors to Robotics And Beyond.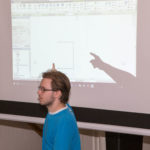 Our donor relationships:
Staff relatives who are also volunteers: 2
Parents or family of our students who became mentors and instructors: 9
Parents of current students: 3
Total former or current adult volunteers: 10 (of which 5 have children or family members in mentor or instructor positions.)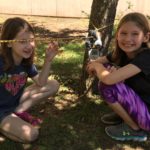 Donation methods:
$855 was donated through our Facebook Fundraiser path set up for this event, $850 through our website DONATE tab and $600 from a $300 donation by an employee of a gift-match company – great way to double a donation!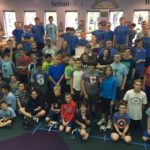 How will funds be used?
$1000 will go to our tuition assistance fund and the remainder to maintaining and upgrading our computers and equipment for robotics and 3D printing.
If you were unable to take advantage of this fundraiser, no worries, we accept donations year-round.
Save
Save