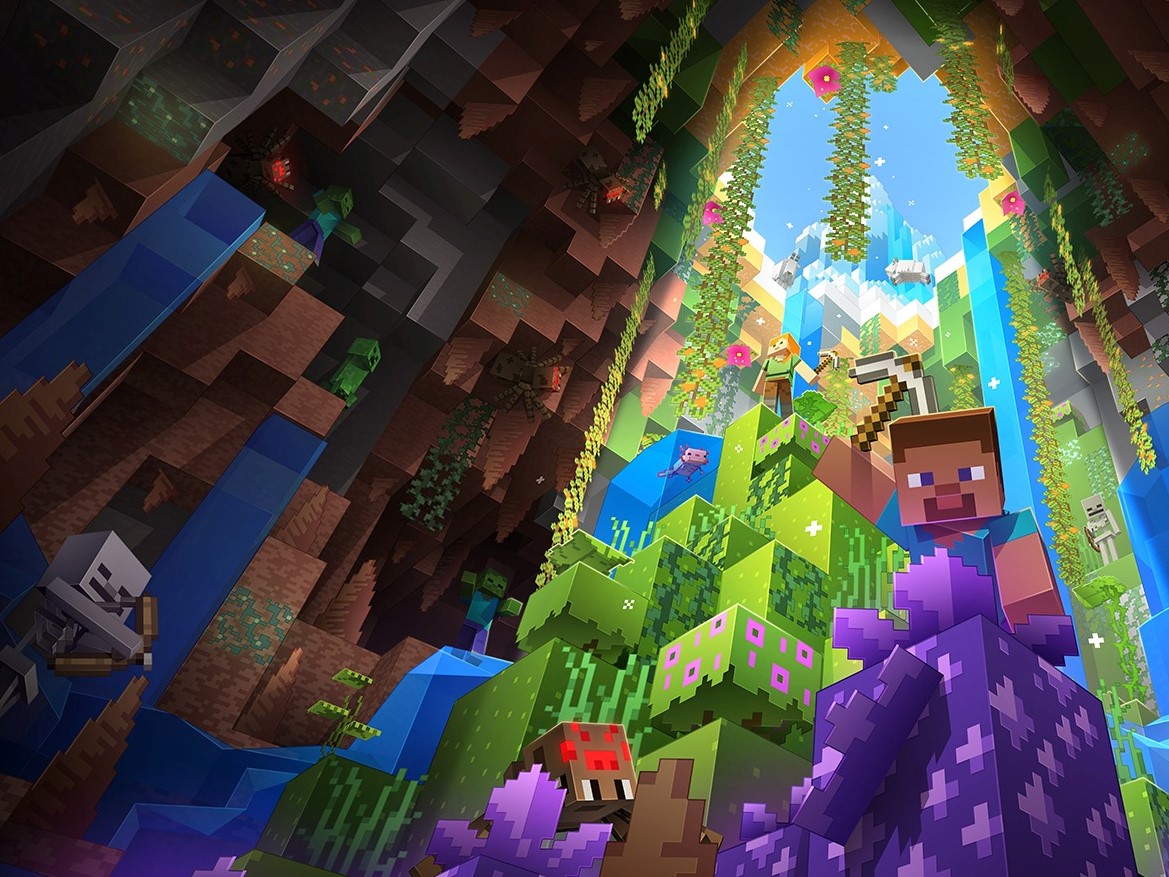 MINECRAFT NIGHT | Grades 2-12 | $30
Game time is 6:30-8:30pm but please arrive 15-20 minutes early for setup
Minecraft is played on our own private server, now updated to Minecraft  v1.20, also known as The Tails And Trails update! A much needed overhaul has taken place to provide new features for players, from Cherry Blossom trees to Bamboo and archeology. Come join us as we work on getting all games updated to include these new blocks and features. Current Games include: Village Defense, Murder Mystery, The Bridge, Creative Mode, Survival Mode, and our newest additions, Build Battle and KitPVP. **Please note that due to the version update games are considered in beta until all bugs are worked out.**
Due to limited space, ADVANCED REGISTRATION IS REQUIRED. Last minute attendance may be possible depending on how full we are but call ahead to check. 860-717-4319.
Please PAY IN ADVANCE with a PayPal account or a credit card at time of registration, or by arrangement with us to pay at the event with cash or check. We offer a $10 discount to siblings! We can help with the program fee – please contact us.
CANCELLATIONS AND REFUND POLICY: If you registered but cannot attend, please cancel via email to us at info@roboticsandbeyond.org. For last minute cancellations call 860-717-4319. If you paid and did not attend or cancel then the payment is not refundable. If you registered, did not pay ahead and did not cancel then we lost that spot and income, so PLEASE be considerate.
WHAT TO PLAY ON: Our players must use a laptop or desktop computer. I-Pads and smart phones will not connect to our server or work with the full Minecraft game. We encourage you to bring your own laptop that you have played on before to allow easy connection and avoid lost game time. Put your name on your charger cord! If needed, we can provide a computer and/or a Minecraft account at no extra cost. Let us know in the registration process if you will need either one.
We can also help you set up a Minecraft/Microsoft account with parent permission at the game event at no extra charge. This takes only take a few minutes and the cost is about $30 for the game. Visit www.minecraft.net  for more information.