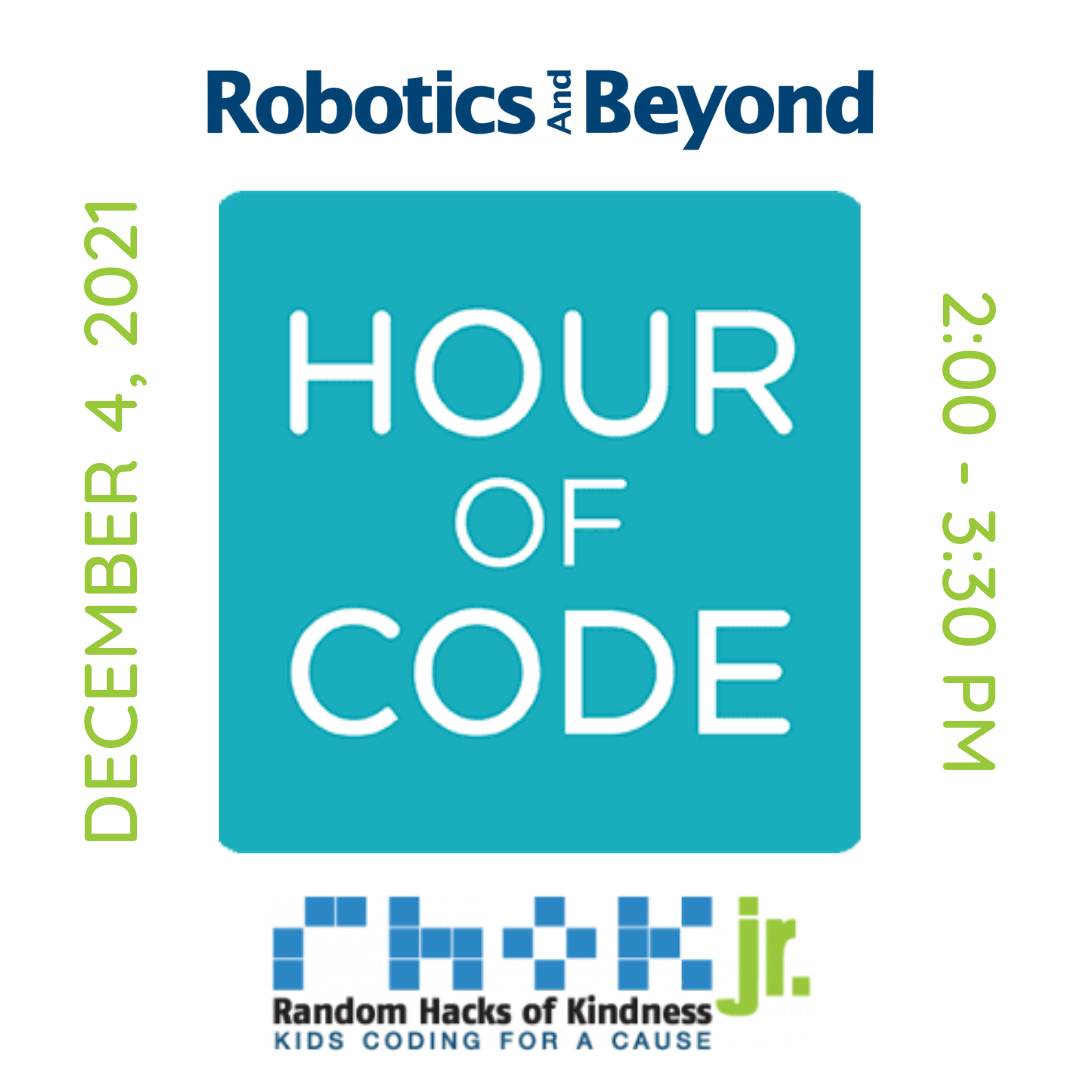 FREE FAMILY CODING | Grades K-5
Robotics And Beyond is partnering with Random Hacks of Kindness, Jr. (based in Woodbury, CT) to offer an exciting Family Code event in celebration of Computer Science Education Week. This free virtual event will include three 20-minute introductory coding activities, in your own home. These activities are designed to take the mystery out of "code" for kids of all ages, and adults, and show that anybody can learn to code. The virtual classes will be held using Zoom.
You'll play in parent-child teams to complete fun Code.org activities and challenges at your own pace, and learn core concepts in coding in this very first hour. This is a great experience to share with your kids. No coding experience needed! Afterwards, you can keep using Code.org activities and there is never any cost.
The program is free, but space is limited, so please sign up today! You'll be coding with your kids in no time!
The Hour of Code started as a one-hour introduction to computer science, designed to demystify "code," and to broaden participation in the field of computer science. Hour of Code has since become a worldwide effort to celebrate computer science, starting with 1-hour coding activities but expanding to all sorts of community efforts and tons of free, excellent online resources and activities. This grassroots campaign is supported by over 400 partners and 200,000 educators worldwide.