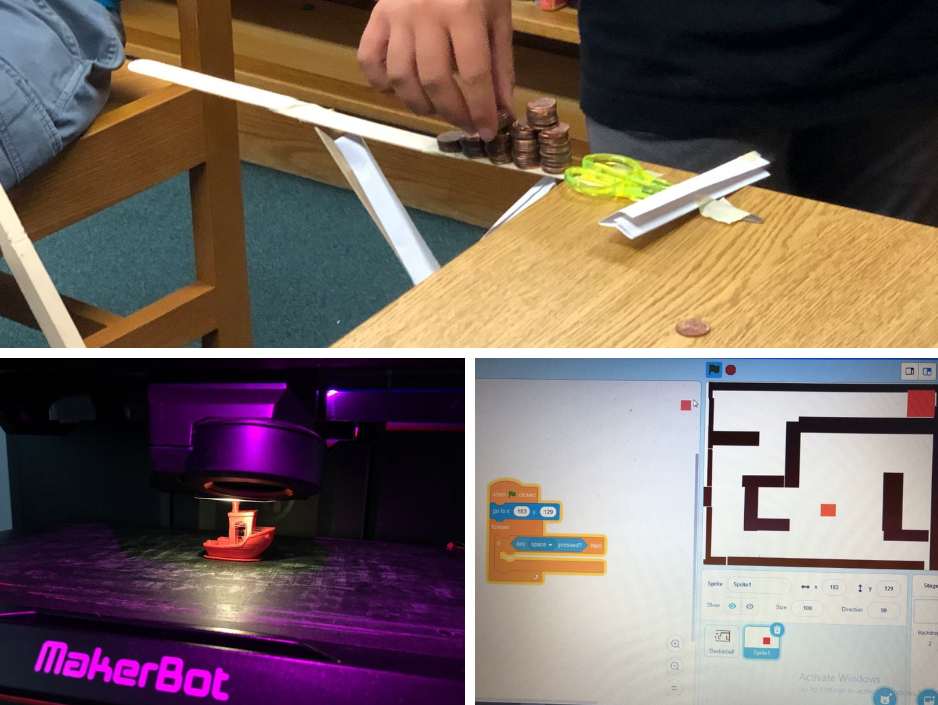 AFTER SCHOOL STEM & DESIGN 1 | Grades 4-8 | Cost $200 for 5 weeks
A great variety of STEM and Design topics to excite and energize your student!
Explore engineering design challenges , 3D modeling and 3D printing , and coding with Scratch . One or two of these topics will be covered each week. Students will have complete access to free software for 3D modeling, graphic design, and Scratch to use at home and keep on learning. These introductions will open the door for students to dig deeper on their own and join higher level programs with Robotics And Beyond in year-round classes or summer camps.
Grades 4-8 or by permission. This class meets on Thursdays, January 13, 20, 27,  February 3, 10 (17 backup date). The class fee covers 2 hours between 3:00 and 6:00 pm. Extended time between 3:00 and 6:15 pm is available for $15/hour. This is a 5-week class. Assistance with class fee is available, please ask! Limit 6 students.