Robotics And Beyond will be hosting these special events during Summer Camp
College Experience events:
     Wednesday, July 19, 5-8pm and Saturday, July 22, 10-12:30pm.
Career Experience event:
     Saturday, July 22, 1-4pm.
Location:
     New Milford High School library, 388 Danbury Rd., New Milford CT
Who may attend:
     College Experience Events: all students entering 9th to 12 grades or entering college in September of 2017.
Career Information Events: All students entering 9th to 12 grades in September of 2017, entering college, or already in college.
Adults may accompany students.
Cost:
     No admission charge. This event is free and open to the public.
Robotics And Beyond has always made a priority of providing perspective on the many careers and education paths in fields of STEM and design. Our 14 years of summer camps have always included career-relevant projects and tools, and visits by professionals and college students in various fields who share their experiences with campers. For the first time, we are greatly expanding this effort into Open House events in July during our summer camp session.
Professionals and college students will share their career and education path decisions and experiences in STEM and design. The fields represented include physics, chemistry, pharmaceutical research, engineering disciplines, computer systems and IT, web development, astrophysics and other sciences, aviation, and graphic design. Insight to these experiences can ease much of the uncertainty and anxiety among students and parents as they navigate their own paths through education and into careers.
These events are being supported in part by a grant from Connecticut Community Foundation through its superb Cradle to Career program. Cradle to Career fosters greater availability of resources for the public, and especially disadvantaged families, to improve their opportunities to succeed in school and careers. Additional sponsors include UTC Aerospace Systems, Parker Medical Inc., and Kimberly Clark Corp.
Why are we holding these events?
The greatest obstacle to today's youth reaching their potential success and fulfillment is the lack of insight to what careers actually involve and the education paths available toward those careers. Having such insight during middle school and high school years would have a tremendous benefit for our youth and young adults in many critical ways, just three of which are:
lower education costs after high school and fewer changes in chosen fields of study
greater personal growth and accomplishment much earlier in careers
greater personal career satisfaction and financial reward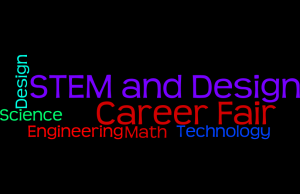 Save
Save
Save
Save
Save
Save
Save